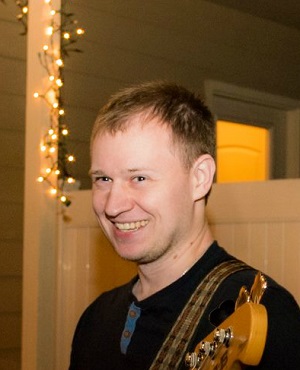 Ph.D student
Division of Computer Science and Engineering
Louisiana State University

Office: 2318 Patrick F. Taylor Hall
E-mail: mtushe1@lsu.edu

CV
GitHub
Twitter
Google Scholar



About Me
---
I'm currently looking for an internship starting Summer 2021. Please do not hesitate to contact me.
I am a 3rd year Ph.D. student in Computer Science, at Louisiana State University. I received a Masters Degree in Computer Science in 2018. I conduct research in the area of Software Engineering under the supervision of Dr. Anas Mahmoud at SEEL. In my research, I tackle subjects related to mobile app store analytics, with focus on digital discrimination in Sharing Economy apps (Uber, Lyft, etc.). I am also interested in mining software repositories, with emphasis on linguistic change in Open Source Software (OSS) and using OSS in SE education.
My research at LSU is funded by the NSF grants: CCF 1821525 and CNS 1951411
Education
---
Doctor of Philosophy (Ph.D.), Computer Science (Software Engineering), Louisiana State University
Master of Science (M.S.), Computer Science, Louisiana State University
Specialist degree (bachelor's equivalent), Management and Organization, The Russian Presidential Academy of National Economy and Public Administration
Publications
---
Presentations & Talks
---
Paper Presentation, Digital Discrimination in Sharing Economy: A Requirements Engineering Perspective
Inter. Requirements Engineering Conf. (RE), 2020.
Paper Presentation, Linguistic Documentation of Software History
Inter. Conf. on Program Comprehension (ICPC), 2020.
Paper Presentation, Linguistic Change in Open Source Software
International Conference on Software Maintenance and Evolution (ICSME), 2019.
Positions
---
May 2018 – present. Research Assistant
August 2018 – May 2020. Teaching Assistant

CSC 4330 (Software Systems Development)
CSC 2262 (Numerical Methods with MATLAB)
CSC 1351 (Computer Science II for Majors with Java)
CSC 1253 (Introduction to Computer Science with C++)

June 2019. Teaching Assistant, Intro to Computer Science and Programming (Grades 9-12)
August 2015 – May 2018. Graduate Assistant, LSU International Services Office
Professional Service
---
Shadow PC, MSR'21
Website & Social Media Chair, CrowdRE'20, '21
Reviewer: ICSE Demo Track, 2020
Hobbies
---
Apart from Software Engineering, I'm interested in Reverse Engineering, Memory Forensics, and low-level programming. I have experience with plugin development for volatility
I'm also a bass player. I post my online jams and little musical excerpts here.

and I love my cat